Every Giant bike is the result of superior engineering, design and manufacturing capabilities that no other brand in the world can match. From raw carbon threads to a finished machine, and delivered by the experts at your local Giant retailer, each one is created to give you the ultimate cycling experience.
Giant was founded on a commitment to push the boundaries of technology and improve the cycling experience. Their legacy of innovation speaks for itself:  First to mass produce high-end aluminum bikes. First to offer affordable carbon fiber frames. We created the first compact geometry road bikes and we invented the award-winning Maestro Suspension. Today that legacy continues with new breakthroughs including our 3F women's designs and innovations in frame and component technologies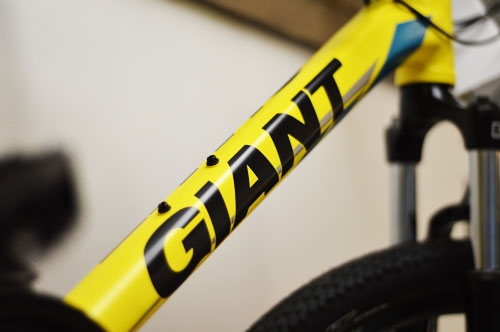 Colnago has always been close to the riders, listening to their problems, caring about their needs, and - finally - bringing the most breakthrough innovations to the peloton 
 In 1987 Colnago collaborated with Ferrari. Many ideas came from that partnership. One intuition, in particular, was there to stay: to use carbon instead of steel to produce bicycle frames. In 1995 a Colnago carbon bike won the Paris Roubaix. From then on, all the bikes in the peloton adopted this material. In 2012, they launched a racing bike with disc brakes on the market. No one had ever done that. Today they are widely common.
Create your very own Colnago bike, fully customized to your needs and desires. Unleash your creativity, and watch your dreams come to life.  We'll work with you side by side, taking your measurements to get you into the perfect bicycle -  fit just for you. Colnago is not an in-stock bicycle at our store, but a company and brand that is fun to work with every step of the way.