Every Giant bike is the result of superior engineering, design and manufacturing capabilities that no other brand in the world can match. From raw carbon threads to a finished machine, and delivered by the experts at your local Giant retailer, each one is created to give you the ultimate cycling experience.
Giant was founded on a commitment to push the boundaries of technology and improve the cycling experience. Their legacy of innovation speaks for itself:  First to mass produce high-end aluminum bikes. First to offer affordable carbon fiber frames. We created the first compact geometry road bikes and we invented the award-winning Maestro Suspension. Today that legacy continues with new breakthroughs including our 3F women's designs and innovations in frame and component technologies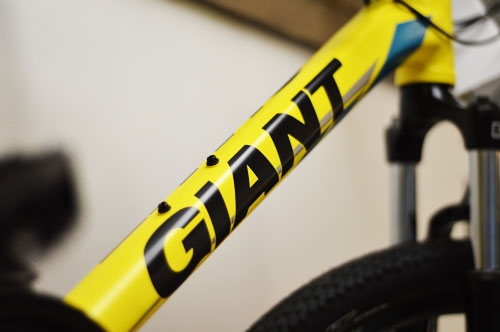 Seven Cycles has been building custom bikes on short timelines for nearly two decades. Working in their own steel, the very best US-milled titanium, and domestic filament-wound carbon fiber, Seven builds each bike one-at-a-time, by-hand, for its rider. With over 300 years of bike building experience on their shop floor, Seven stands in the vanguard of modern bike construction.